Mojave Road, Arizona & California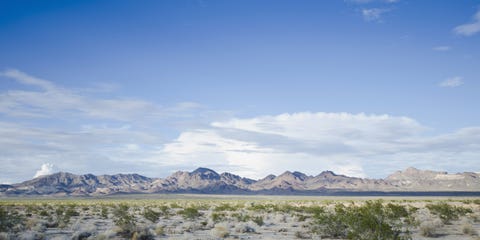 There are few better ways to spend two to three days behind the wheel of a 4×4 than traversing the Mojave Road. Running from Bullhead City, Arizona to Newberry Springs, California, this 140-mile trail is chock full of historical landmarks…and snakes. Don't forget the snakes. Originally blazed by Native Americans, the road has been travelled by Spanish explorers, European colonizers, and the U.S. Army over the last several hundred years. And there's good reason; it's home to some of the region's finest landmarks, including the Colorado River, Joshua Tree Forest, Rock Spring, Soda Lake, and Government Monument where travelers piled up rocks they carried across the dried Soda Lake bed. Word to the wise: Pack lots of water. There's only one watering hole along the way.
Washington Backcountry Discovery Route, Washington State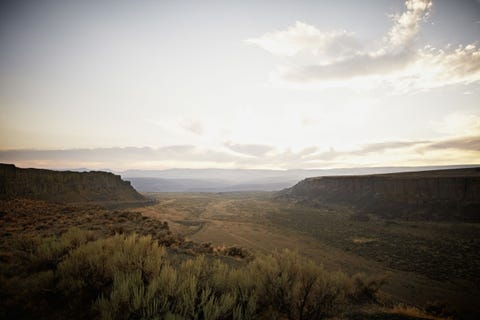 If you were worring that this list may be too technical, here's some relief: The Washington Backcountry Discovery Route is a long but easy 4×4 trail. Though it lacks guardrails and boasts some seriously steep grades, the five- to six-day WBDR can be driven by weekend outdoorsmen or those who require some creature comforts, as both campsites and hotels are available on the route. Unlike many of the trails of this list, the WBDR offers truly diverse terrain, ranging from the lush temperate rainforest of the Cascade Mountains to the arid high desert of Eastern Washington.
Alpine Loop Trail, Colorado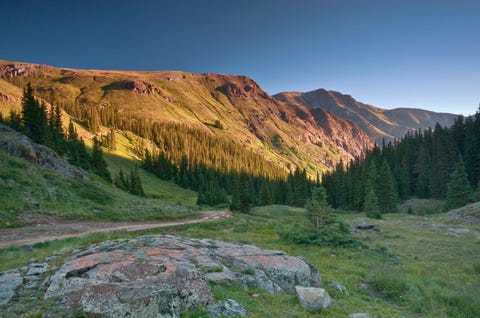 To get to the Alpine Loop Trail, you'll have to head five hours southwest of Denver until you reach Lake City…then hang a right. Okay, it's a bit trickier than that, but not much. Traversing the San Juan Mountains, this 63-mile trail crosses two 12,000-foot passes, past seven ghost towns, and right by more more breath-taking vistas than you can count. Most of the trail is suitable for 2WD vehicles; however, 4x4s with high ground clearance are recommended if you want to find the best views. And, for Californians unfamiliar with seasons, just a word of warning: portions of the Alpine Loop is closed during winter—so don't even try.
Arizona Backcountry Discovery Route, Arizona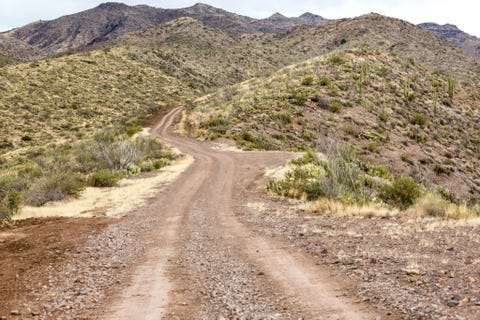 Have a badass dual-sport motorcycle, a love of the desert, and some time to kill? Then the Arizona Backcountry Discovery Route, created byBack Country Discovery Routes, is for you. This 750-mile odyssey will take you from just north of Arizona's border with Mexico all the way up to its border with Utah. Along the way, you'll encounter historic sites, deep sand, Saguaro cacti, and more desert than you can shake the branch of a Ponderosa pine at—you'll be seeing plenty of those, too. A few hundred miles north of Flagstaff, you'll hit the Navajo Nation as well as the Colorado River Canyon. Before nesting with the Navajo, remember to pick up a camping and riding permit (only $5).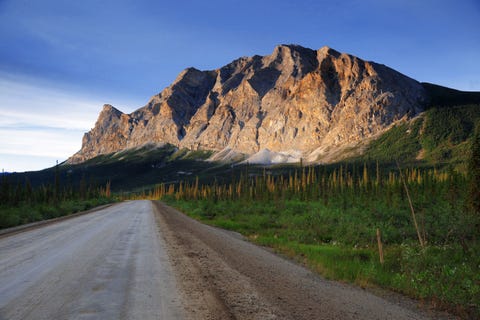 Hope you like gravel, because the Dalton Highway – aka «The Haul Road» – presents 414 miles of it, as well as tractor-trailers, pot holes, and grizzlies, for good measure. If you decide to take this rocky route from the Yukon River to Prudhoe Bay, there are some things you'll need to consider. First, Fairbanks, the closest community to the start of the highway, is 70 miles away, so you'll need to stock up there. Experts also suggest you attempt it in a 4×4 loaded with extra fuel, food, tires, and a trunk filled with supplies. As with a lot of the trips on this list, there are no services along the way so you'll have to be self-sustaining. Also, have your headlights switched on at all times, and tune your CB radio to channel 19 – the frequency used by Dalton truckers.
Rubicon Trail, California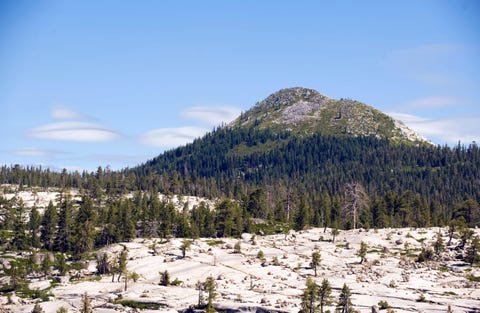 Due west of Lake Tahoe and 80 miles east of Sacramento lies the Rubicon Trail, a 4×4 wonderland so iconic its name was bestowed upon the stoutest of Jeep Wrangler models. Though only 22 miles long, the Rubicon cuts through the El Dorado National Forest as well as the Tahoe National Forest and boasts some extremely challenging terrain. Only specialized 4x4s should attempt the trail, and the Rubicon Trail Foundation warns drivers to expect at least a modicum of sheet metal damage. Your best bet for finishing unscathed is to outfit your rig with a three-inch lift, 33-inch tires, and some rocker guards. While you're at it, a full roll cage, fire extinguisher, and first aid kit may be worth your time, too.
Magruder Road Corridor, Idaho & Montana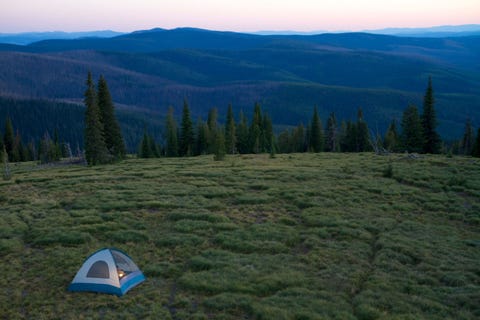 «Primitive one-lane road,» «steep and winding,» and «snowstorms are possible at any time,» are just a few of the phrases used by the U.S. Forest Service to describe the 117-mile Magruder Road Corridor—named for Lloyd Magruder who, along with his party, was murdered on the road in 1863. If you're not deterred by those warnings, you're in store for some truly fantastic off-road travel. Starting outside Elk City, Idaho, the corridor should take you around two days to traverse, averaging 12-15 mph, on the way to Darby, Montana. Along the way, you'll be witness to stunning vistas, lush valleys and rushing rivers. As for camping, there are primitive sites along the corridor.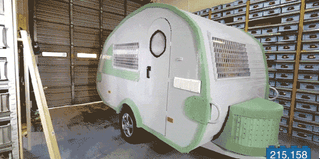 This Functional Teardrop Camper Is Made Out of Hundreds of Thousands of LEGO Bricks
El Camino Del Diablo, Arizona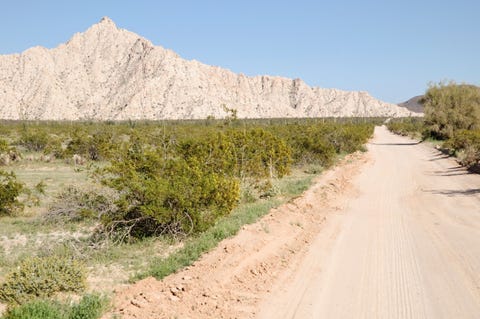 The history of the 250-mile El Camino Del Diablo—aka «The Devil's Highway»—spans back to the 16th century, when conquistadores, settlers, missionaries, and miners used it, often on foot. Starting just southwest of Ajo, Arizona, the trail, which runs mostly along the U.S./Mexico border, is suitable for high-riding 4x4s, so leave the Subaru Outback at home. Other than a rare U.S. Border Patrol helicopter buzz-by, you'll be essentially on your own, so remember to carry water and emergency equipment. Along the way, you'll see Pinta Sand Dunes, the Pinacate Volcanic Field, the Tule Mountains, and the abandoned Fortuna Mine before reaching the trail terminus at Fortuna Foothills, Arizona.
Whipsaw Trail, British Columbia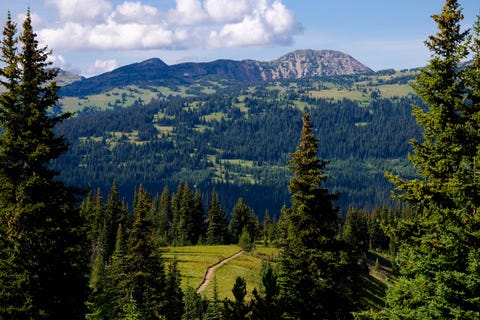 Okay, it's not technically America (as in the U.S.), but our upstairs neighbors are still part of North America, and have at least one bucket-list 4×4 excursion: the Whipsaw Trail in British Columbia. Stretching 50 miles, the Trail can be tackled in 10-12 hours, but we recommend going slow to take in the scenery. With lakes, alpine meadows, and plenty of places to camp, the best way to do this route is at a leisurely place, spending a day-and-a-half or two to truly enjoy the Trail. With only 3,000 feet in elevation change and a few mild hill climbs, most 4x4s can handle the terrain — but to be safe, it's not a bad idea to have locking differentials, 33-inch-plus tires, and a winch.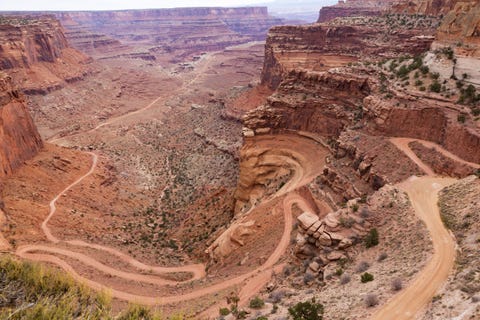 We end our list at one of the most scenic routes: the White Rim Trail on the edge of Island in the Sky Mesa in Canyonlands National Park. Set aside two days to run the 100-mile White Rim Trail, and along the way you'll witness Utah's famous sandstone arches, as well as towers, buttes, Indian ruins, and views of the Colorado and Green rivers. Campsites along the Trail book up early and often, so plan ahead. And, as is the case with all other desert destinations, bring at least one gallon of water per person per day. It also bears mentioning that if you're feeling especially ambitious, the White Rim can be travelled by mountain bike, too.
* This article is part of The Code, an editorial partnership between Road & Track and Ford F-150.